Travelstart asked me to share some tips with them on flying with children. My friends, all I really want to tell you is what NOT to do by telling you a story of what happened to us the last time we flew with the boys. There is a big reason why this was the last time. We actually got those tickets via a Travelstart search, so check their deals on cheap Flights to Cape Town
Three years ago, we flew to Durban on Christmas Day because the flights were so much cheaper. The boys had received toy swords for Christmas (yay) well actually all their gifts included swords, shields, superhero costumes, water guns and erm… handcuffs. Metal ones. Obviously, those were left behind. On the plastic swords, I was just like… "maybe I should just call the airport and check if they can bring them on the flight…" like a good and organized mother, taking all the necessary precautions *pats self on back* It went something like…
Me: Hello Cape Town International Airport?
ASCA: Yes
Me: Is this Airports Company South Africa?
ASCA: Yes (doesn't like being at work on Christmas Day)
Me: My sons have these erm, swords. You know those cheap, plastic, kiddies swords?
ASCA: Yes ma'am (probably doesn't though)
Me: They're not like, dangerous. I was wondering if the kids are allowed to take them like, on the plane. Just as carry-on? I mean carry-on is probably better. Is that fine? You know those plastic swords? Totally not dangerous
ASCA: They're not metal?
Me: No-no, they're plastic. Pretend. Like, for playing
ASCA: Those are 100% fine, they can bring them as carry-on. Yes that's fine, as long as they're not metal
Me: You're really sure?
ASCA: Yes
Me: Oh good, I mean – they just got them today and they're so excited about them… you know how kids love swords
ASCA: Was there anything else ma'am?
Me: Nope! Thanks so much for assisting! And HEY – Merry Christmas! :))))
ASCA: *click*
So off we headed. Okay no well, wait… They also had these plastic water guns. They're so cool, you can add a balloon to the end of the (rifle shaped) gun and then you pump water into it. So actually not a gun, a pump!  They're plastic and I was in charge of packing, so I was like "no man this is fine… it's plastic, won't even show up in the detectors… totally cool… I'll just put them in." And then the boys each had a backpack of toys and colouring books to entertain them on the plane ride. Check. Best mother ever. All sorted.
Well.
We got to the check-in counters to get our boarding passes. Load the bags. And the check-in lady (CIL) was like
CIL: Where are you flying to?
Me: Durban! And hey! Merry Christmas!! :))))
CIL: The 13:30 flight? (I don't think she was of religion that celebrates Christmas) (at least not the sort of Christmas where you buy weapons for your children as gifts) (why did I do that again?)
Me: Yes
CIL: Bags please ma'am
Me: Graeme! (I mean really as if I could lift that bag. We'd only packed two bags – a communal one for him and I and a joint one for the kids. Because I'm smart!)
CIL: This bag is 27kg ma'am (HATES me)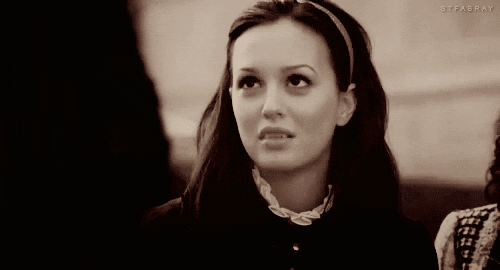 Me: That's nice
CIL: You're only allowed 23kg per bag, per person
Me: Yes, but you see – my husband and I put both our things in ONE bag. So like technically, the bag is 19kg UNDERweight.
CIL: No ma'am
Graeme: It's fine, what do we do now? How much is the charge per kg?
Me: NO! I mean, this is ridiculous. We have an allowance of 46kg between us. That doesn't make sense.
CIL: You could move some of your things to another bag so that this one is at 23kg
Graeme: That's fi…
Me: NO! I mean. This is ridiculous. It's the same amount going on to the same aircraft, you just want us to move it into a different container? I mean this doesn't make any sense. This is just so ridi…
Graeme: Unzips bag to begin moving things from one bag to another. As soon as bag is unzipped, two water balloon rifles are exposed
CIL: Ma'am…
Me: It's fine, they're plastic. Like, they don't even have triggers, it's just to…
CIL: Ma'am. We need to take you to security.
Me: WHAT THE ACTUAL F…
Graeme: Where are they? Do we need to have these cleared? What is the procedure? (annoying how level-headed and rational he is)
CIL: Please come with me. You'll need to be escorted
Before we could leave we had to fish through our bags to distribute those golden 4kgs. There is nothing glamorous about diging through your underwear with about 37 people standing behind you in a check-in queue. We had to go to the other side of the airport, the whole family and CIL in tow, with the 23kg bag containing the forbidden plastic water pumps shaped like guns. Very dangerous. Kids are by now all WTF YOU SAID WE WERE GOING ON A PLANE (fine, they did not actually say WTF) The bag needed to go through some sort of special clearance, departments were phoned, we had to wait a while and CIL was very happy to leave us there as somebody else's problem for the day.
Eventually, they decided what I knew all along: THAT THEY'RE PLASTIC BALLOON PUMPS that can inflict absolutely no harm on another living being or aircraft containing passengers. Like, if someone was (let's say) trying to hijack a plane with a neon green toy then y'all would be like "sit down". I know you aren't allowed to mention plane jackings in airports but like THIS IS MY BLOG AND I'LL SAY WHAT I WANT.
Satisfied and reassured that all our bags are safe and will arrive at the said destination at the same time, we were super eager to get to the boarding gate, maybe have a Wimpy  burger, buy a magazine (all parents going lololol right now) and relax before our flight (more lololol) Yay us! Before we even got to the boarding gate, while we were in the queue, it started again. This time from the Boarding Gate Lady (BGL)
BGL: Ma'am. Excuse me ma'am? Those aren't allowed
Me: WHAT?!
She was pointing toward the boys' backpacks. The sword handles sticking out in the centre – too large to be zipped up.
Me: No-no it's fine, I called the airport and they said it's cool. Really (trying to reassure her) it's totally cool! (like really… I wasn't worried at all) (thinking "shame", maybe she's new)
BGL: Ma'am those are not allowed through these gates
Me: Can I speak to your manager? This is unacceptable.
BGL: Step aside please ma'am
By now, the boys are inconsolable, we're about to miss our flight and Graeme and I are having a full-on argument in the airport. On Christmas day. In front of everyone. The supervisor arrives.
BGL2: What seems to be the problem?
By now, I am not wishing anyone a Merry Anything. As far as I'm concerned, it's not even Christmas anymore. I mean, I am such an organized person. I had booked these flights in like October and all our Christmas shopping was done by mid-November. I LOVE administrative detail, being organized and having things go according to plan.
So I explained the whole thing to her, that I'd phoned, that I'd been told the swords are allowed, that well – we're going to miss our flight and we really need to get going.
BGL2: Who did you speak to on the phone?
Me: I don't know? The person who answered it.
BGL2: That person gave you the incorrect information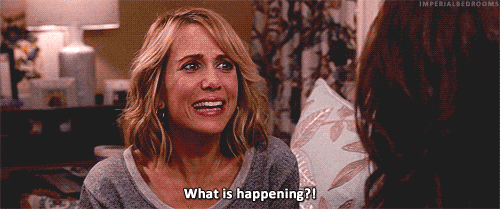 Me: I'm sorry, but when you call THE AIRPORT which REPRESENTS… our airport and you ask an AIRPORT RELATED question, you sort of expect them to know how things work and give you the correct information, right?
BGL2: You were given the incorrect information. Those are not allowed on the plane. You can go to the security point and put them in with your main luggage. They might give you clearance.
Me: We were JUST there, our bags were already cleared. They're probably already on the plane. I mean, I can't do this anymore.
I usually don't care a lot about these kinds of things, but these were my kids' Christmas presents that I'd told them they can keep and that I'd already called to clarify and confirm because I was unsure. I mean, they were from Father Christmas, after all. Graeme was SO over it by now, but I was adamant that I was told this was allowed, and BGL2 is obviously wrong. And so it just got worse.
BGL2: Ma'am you'll have to leave these here
Me: WAIT! I know. I'll *phone* the airport right now here next to you and you can speak to them and they'll just clarify everything. I'll sort it all out right now! *presses redial*
ASCA: Airport Company South Africa
Me: Hello, YES! Is this Airports Company South Africa?
ASCA: Yes (still doesn't like being at work on Christmas Day) (basically this whole thing is all this guy's fault) (not that I'm BLAMING him) (I am)
Me: I spoke to you earlier, about the swords – you know the toy swords? Did I speak to you?
ASCA: *pause* yes ma'am
Me: OKAY!!! So. I'm at the boarding gate. With the swords. And they won't let me take them on the plane. Can you speak to the supervisor, please?
ASCA and BGL2 exchange words for at least… 7 seconds. BGL2 hangs up. Passes phone to me.
BGL2: Ma'am. You spoke to customer care. They aren't authorised to make those decisions or to handle security queries. They're just customer care
Me: That's odd, cause I AM A CUSTOMER. Is there another number I should have called to get this kind of information?
Graeme: Tash seriously, we'll leave the swords here, it's fine. Is there a holding locker or something? Can we collect them on our way back?
We had to explain it all to the kids who by now had forgotten they even had swords they were so over it. I was over it. The airport was over us. Finally, all issues aside, we made our way through the boarding gates. I sighed with relief as nothing beeped when I went through the metal detector. No weapons in my handbag. Laptop all scanned through. I was READY to get to Durban. Christmas, round two was underway! Whoohoo!
*beep beep beep beep beep*
Wait, what? No really… WHAT? Somewhere behind me, there was an issue with Graeme and the boys and security. No, really. I could see the Boarding Gate Scanner Guy (BGSG) freaking out a bit (whispering and making eye contact) as the boys' backpacks went through that x-ray carousel thing.
BGSG: THERE ARE GUNS IN HERE
Me: You have got to be…
All other airport folks are now stepping back and staring at my family. Graeme looking at me as if I had just murdered someone. Or farted. The kind of fart that makes you not love someone anymore.
Me: I SWEAR I have nothing to do with… Graeme? they packed their own bags. Oh dear God why did we let them pack their own activity bags?
Noah's bag contained: One pair of scissors. Two plastic guns. Another water gun. All of which got thrown into a big container next to the BGSG. Ben's bag contained much of the same, another two pairs of scissors. Fair enough. Eventually, the boys got the backpacks back with wide eyes and renewed respect and fear for the airport system. Grays and I sort of stood around putting things back into bags, sheepish grins as the piled up queue and other parents just stood there watching us. Judging.
And that was the first 2 hours of our holiday. It was obviously all forgotten as soon as they saw the plane and got lost in the excitement and wonder of flying. Have any of you had airport dramas like this? Of course you haven't. Because you don't pack guns and swords into your luggage, and nor do your children!
<sidebar> Obviously I do not BLAME the airport for not allowing us to take these items on to the plane. It's just a funny story. If you're ever unsure of an item that you're allowed to take on the plane, it's best to phone ACSA and ask to be put through to the SECURITY department. The airports do a very good job. Please don't ban us.
Unfortunately, I have to fly with the boys again this year. We're planning a trip to Johannesburg  because I really want to take the boys to the Johannesburg Zoo. They both love animals and Benjamin wants to work as a Zoologist one day, so it's going to be a huge treat/surprise for them. Check out TravelStart's deals on > Cheap Flights From Johannesburg To Cape Town because there are so many deals on right now. I'm also including the infographic on how to fly with children, just so you can be more prepared this holiday season.